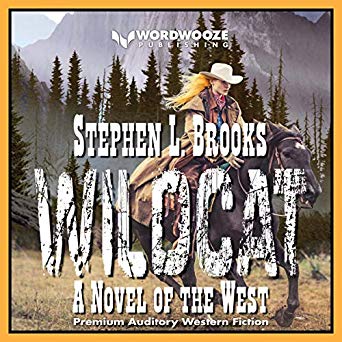 HE FOUGHT RUSTLERS, LAND THIEVES, MURDERS – AND HER OWN HEART!
Her pa taught Allison Katherine "Kat" Crandall to ride, rope, and shoot as good as any man. That's why they called her "Wildcat"! Then her pa died in what folks called an "accident" and when she returned from his funeral, half her ranch hands up and left. Kat knew that meant her father's death was no accident but coldblooded murder, even if she couldn't prove it – yet!
Soon her troubles really started: Rustling, stampedes, hijackings, her remaining hands attacked. If she didn't do something fast, Kat would lose everything her father had worked for.
Kit was ready to strap on her gun and shoot it out with whatever hombres were behind these doin's. But first she had to know who was behind it all, and why?
Right then a mysterious drifter who called himself "Laredo", and his two saddle pals, Banty and Bear, drifted into town. Laredo, big and handsome, with an easygoing sense of humor, said he wanted to help Kat out. Kat liked him right from the start. But from the things he said, she realized there was something mysterious about Laredo, something he was keeping from her. Something secret in his past.
Listeners will thrill to the stirring audiobook presentation of this enthralling novel of one woman against all the danger and treachery of the old west from Wordwooze Productions.
Get it at:
https://www.amazon.com/Wildcat-Novel-West/dp/B07S4C3H3R
https://www.audible.com/pd/B07S4C3PWL/?source_code=AUDFPWS0223189MWT-BK-ACX0-152429&ref=acx_bty_BK_ACX0_152429_rh_us